A joint project for rainforest protection
For almost ten years now, the Orangutan Haven environmental education centre has been under construction on a 52-hectare plot of land. It lies about a 40 minutes' drive from the major city of Medan in the province of North Sumatra. In the global fight against the loss of the rainforest and biodiversity, illegal wildlife trade and climate change, this unique project aims at long-term rainforest protection in close cooperation with the local population. Only if we work together with the local people is the protection of the «green lungs» of our earth possible in the long term. Soon, the Orangutan Haven is to become an important educational and recreational site for the population of Medan, for schools and for tourists from home and abroad.
About orangutans and the ecology of the rainforest
At the heart of the project are nine islands for orangutans which can no longer be released into the wild and which must be taken care of in this sanctuary. In the Orangutan Haven they can live their lives in dignity and act as ambassadors for their wild counterparts and for their natural habitat. During their stay, visitors can learn about many different aspects of rainforest ecology on three different adventure trails.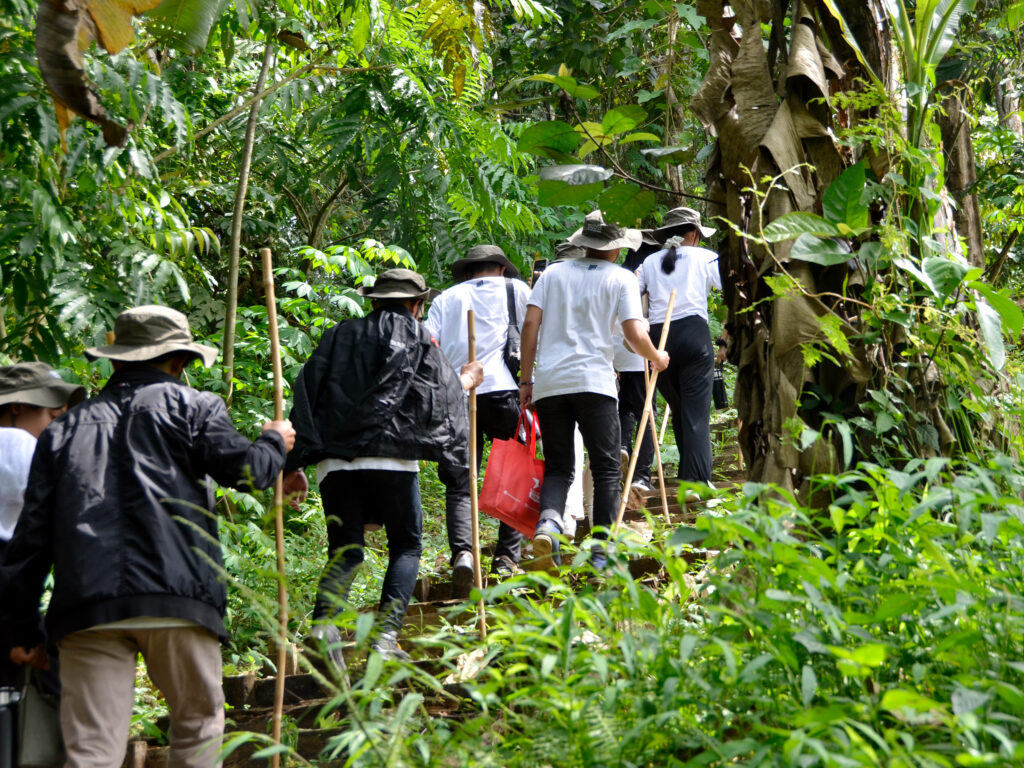 Educational offers for schools and visitors
Environmental educators and experts from our sister foundation YEL accompany groups and school classes through the Haven and provide information on selected topics. The comprehensive educational programme is designed for all ages and all levels. Our environmental education team also visits schools to teach in the classroom. In the second half of 2022, around 1000 children have already been introduced to the Orangutan Haven and many school classes have visited us this year as well.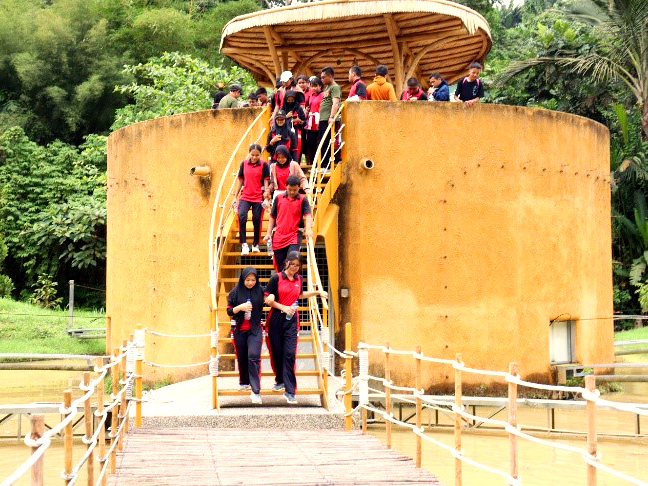 Training centre for organic farming
The area of the Orangutan Haven offers enormous potential for promoting sustainable organic farming methods. A variety of crops, fruits and vegetables such as rubber, citrus, cocoa, durian, bananas, spinach, pineapple, sugar cane and oil palm are grown by local farmers in the Haven. They provide fruit and vegetables for the orangutans at our nearby sanctuary and care centre, and some of the products are also sold at the local markets. An on-site nursery demonstrates various organic growing options and produces seedlings that can be used for agriculture, landscaping or landslide protection.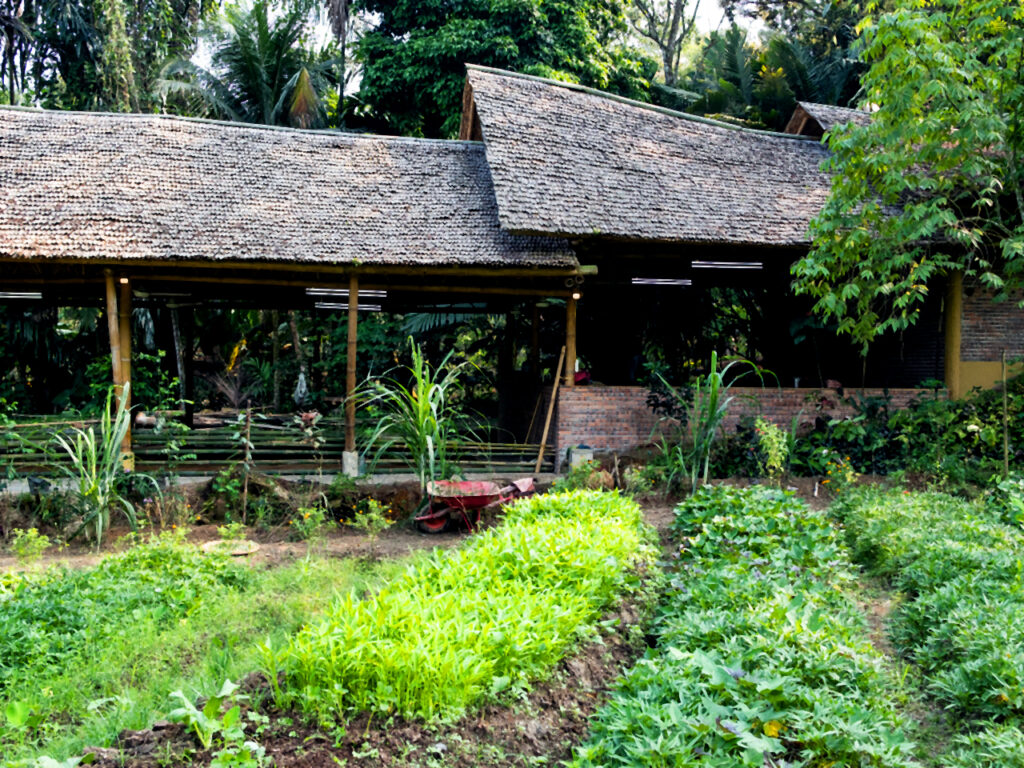 Ecological infrastructure
The Orangutan Haven can be accessed via the iconic Haven-Bridge. It is made from bamboo in a modern interpretation of the Batak style. Our planners have also placed great emphasis on sustainable construction techniques for the other buildings on the site. All building materials – bamboo, clay and pebbles – come from the immediate surroundings. Some solar panels have been installed and concrete was avoided as much as possible.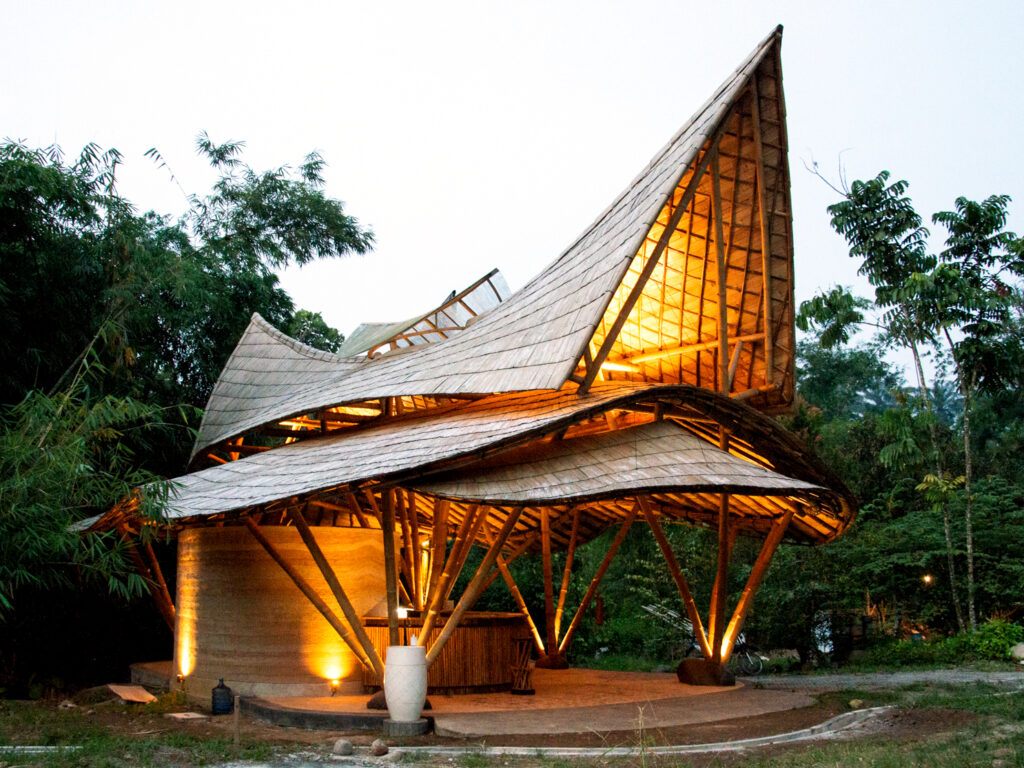 The official opening of Orangutan Haven is planned for next year. After a long planning and construction period and a lengthy approval process, we are in the starting blocks to hand the project over to the public.