Every evening in the Sumatran rainforest the same spectacle can be observed. The adult orangutans inspect a tree with a critical eye and look for the best place to camp for the night. It must be high up in the trees so that they can sleep undisturbed through the night.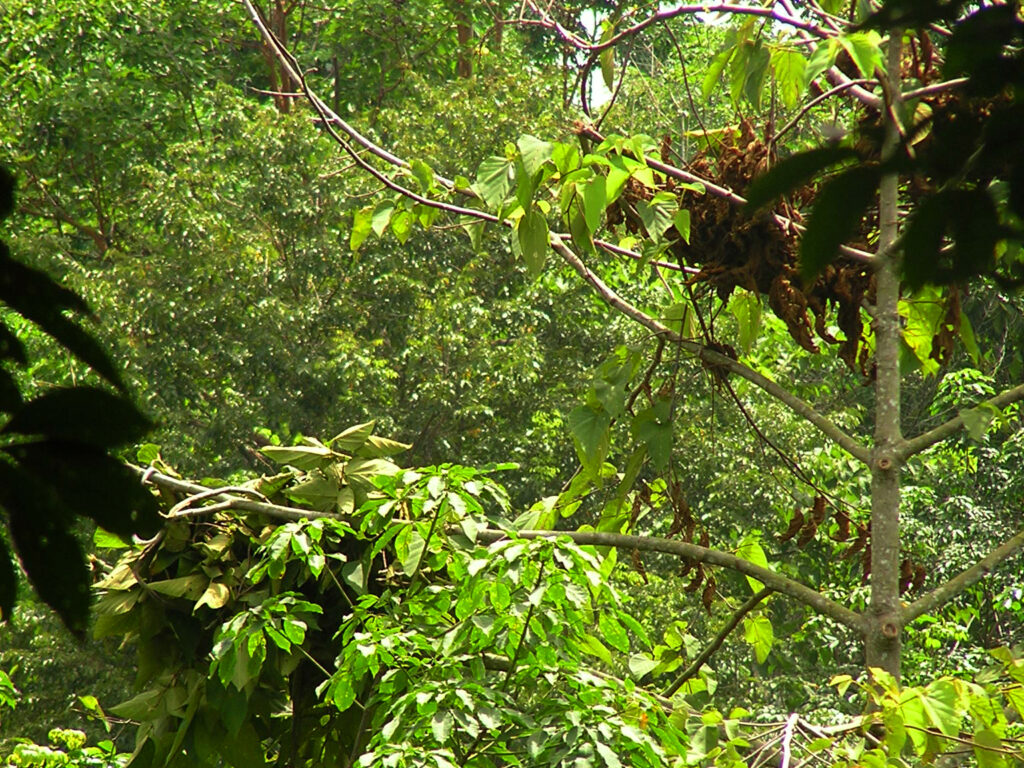 The nest is made in a fork of a branch, close to the trunk or like a hammock between trees. Once the orangutans have found the right place and the most suitable construction material, the rest is done in a matter of minutes. The branches and leaves are skillfully stacked and woven together to create a kind of mattress. They can also make a pillow for comfort and a roof for when it rains.
The nest is built for just one night. Only rarely do orangutans use an abandoned nest and refurbish it, because used nests could be full of parasites. In the wild, the young orangutans watch their mothers carefully as they build their nests, as if they realize how important this is for their future life. They soon begin to make small nests from leaves themselves, known as play nests. These become better and better over time, but they are not yet ready for use. Until they are about seven years old, the kids stay close to their mother, and they sleep together in the same nest. By the time another sibling is born, however, they must be able to build a nest for themselves.
If small orangutans have not been able to learn this important skill from their mothers, for example because they have been kept in a cage as illegal pets for years, our team at the centre has to help them get started. Sheila Kharismadew, project coordinator at our sister foundation YEL, tells us how this works: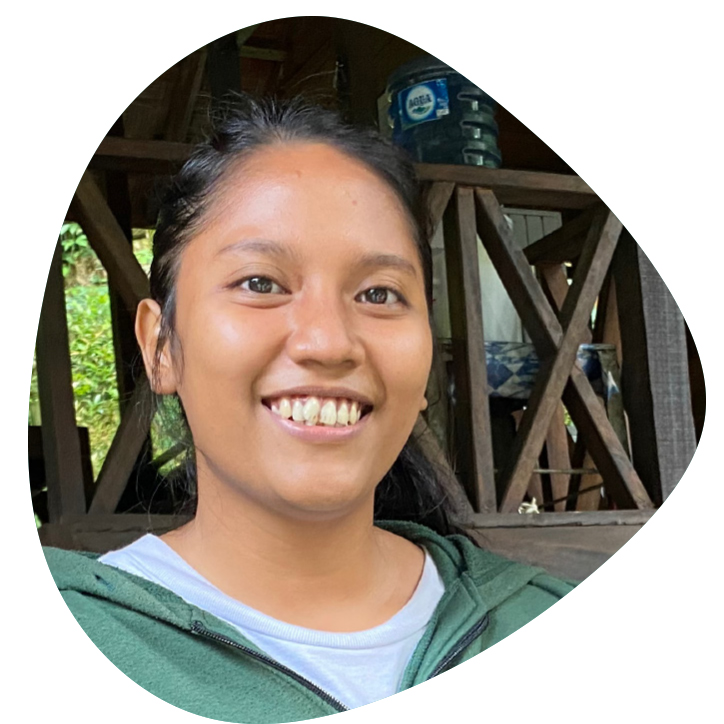 «When they are still relatively young, they learn how to build nests from other orangutans in the centre, but older teenagers no longer do this. However, the urge to build nests is innate in orangutans. It is often enough to provide them with suitable material, and they start to construct one.»
The best way for them to learn is different for each orangutan. «Some start by building nests in the enclosure, others do better in the rainforest school in the trees. A few really clever ones simply take someone else's nest and modify it a little, but in the end that doesn't help them in the rainforest and eventually they all manage to build their own nest,» says Sheila. «Nest building is hugely important for the survival of orangutans in the rainforest. It comes right after finding food. In the wild, the little orangutans copy this from their mothers. Our keepers show them how to do this at the centre and give them the appropriate materials. Building a nest is in the orangutans' blood. They all learn how to do it at some point, some faster, some slower.»