1. Food storage
The first thing you see when you enter the quarantine and rehabilitation centre is the food storage. This is where the food for the orangutans is prepared. Each orangutan has a strictly defined diet. When feeding, the keepers need to follow it exactly.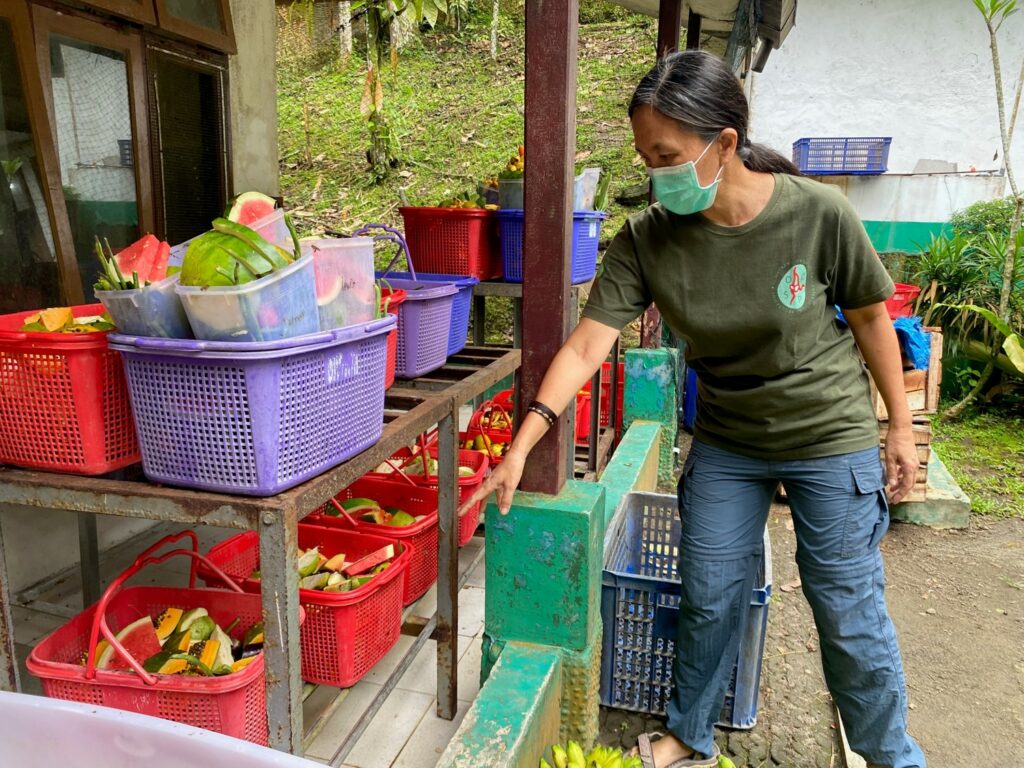 2. Staff building
The staff building is in the entrance area of the centre. There, the staff hold their meetings, do office work, spend their lunch break or receive guests and suppliers.
3. Secured area
Behind the gate is the secured area. It is not open to the public. This is to avoid disturbances and infections. Also, to have a good chance of reintroduction, the animals should have as little contact with humans as possible.
4. Infant house
Here is where the young animals live. They still need a lot of care, but not permanently. The many bars seem alienating at first sight. However, the orangutans see them as opportunities to climb and in addition they are beneficial in terms of hygiene.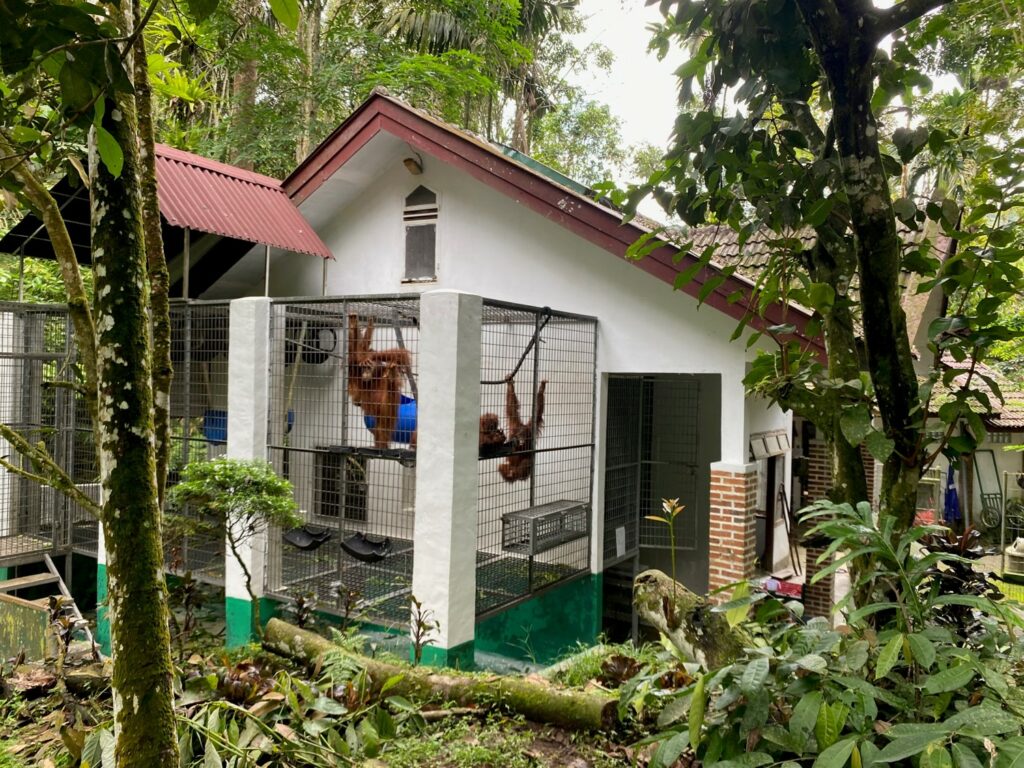 5. Climbing garden for the little ones
Directly behind the infant house is the climbing garden. It is up to the orangutans to either stay close to the keepers or «to let off some steam».

When they are young, orangutans need a lot of physical closeness. This is the great balancing act in raising young animals. It is important to give them as much love as they need to develop healthily and recover from any traumas. At the same time, the team needs to recognise the moment when they have to withdraw so that the young orangutans orient themselves towards their conspecifics. This is essential for a successful reintroduction in the future.
6. Clinic
In the clinic, the orangutans receive medical care. Both simple treatments and complex surgical procedures are performed there. Also, regular health checks are an important part of the vets' work. Among other things, they draw blood from the animals, their upper body is x-rayed or current injuries are treated.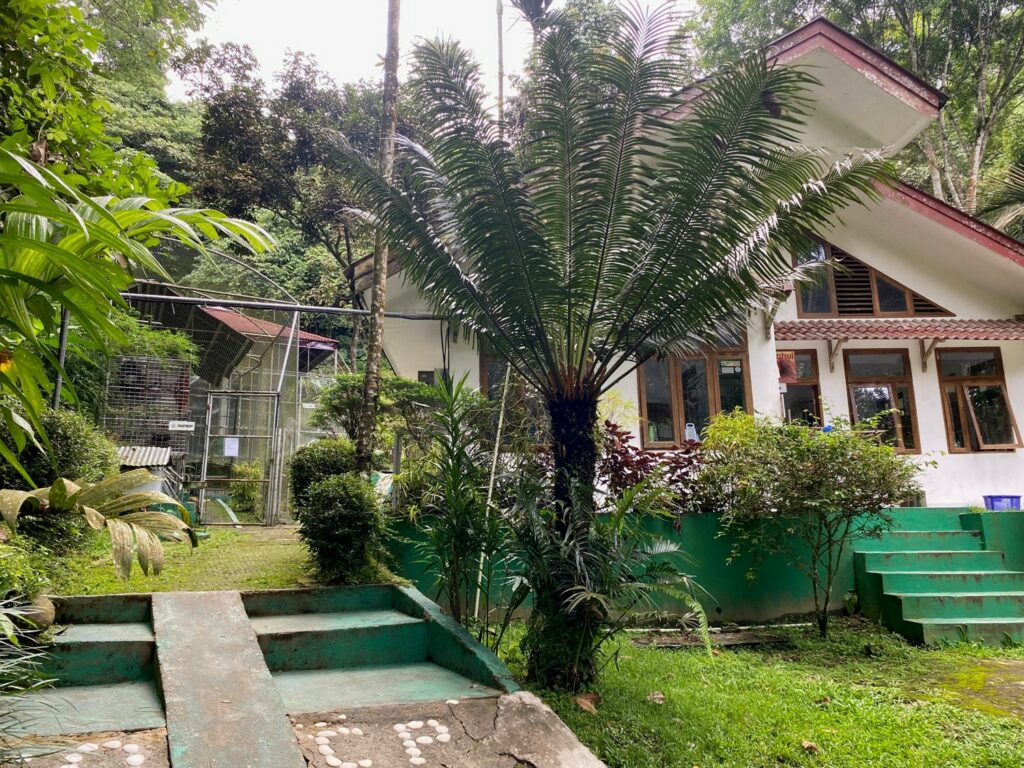 7. Socialisation cage
Once the orangutans have outgrown the infant house they are moved to the socialisation cage. There they are integrated into an already stable group. In such a group the animals learn from and with each other. This helps the orangutans to learn everything they need to survive in the wild: how to climb, build a nest, find food, etc.
8. Rainforest school
In the rainforest school the orangutans can climb freely. This allows for learning by doing: Which branch is too thin to carry them? How can they move from tree to tree? Which rainforest fruits and leaves are edible and which are not? While young animals are still a little unsteady and stay close to humans, the bigger ones already dare to venture further away.