Please tell us something about yourself and your background:
I was born and raised on the island of Sulawesi. Later, I graduated from the Faculty of Veterinary Medicine at the university on the island of Java. After graduating in 1998, I moved to the island of Kalimantan (Indonesian Borneo) to work as a veterinarian in orangutan conservation. In 2017, I moved to Sumatra and joined SOCP as the rehabilitation and reintroduction program officer.
What is your typical day like?
In my position as a veterinarian, I spent most of the day with the orangutans, with the keepers or in the forest. Now I am more in management and deal with different aspects – not only medical. Although I am no longer in the forest every day, the current position still requires me to be on site every now and then to support the team, monitor the program and get direct feedback. With these site visits I understand the situation better and they help me and the team to design programs and find the best solutions.
You've been involved in conservation for quite some time. What would you say has changed the most since you started your career?
When I started more than 20 years ago, becoming a veterinarian was an unusual career here in Indonesia. Becoming a wildlife and conservation veterinarian was even stranger. Not many people were involved in the field of conservation, and the turnover was very high. Nowadays, awareness among young people is increasing, leading to more young people getting involved in conservation. Although the rainforest and orangutan populations continue to decline, these young people can make a significant contribution to slowing habitat destruction and biodiversity decline, as they are the future decision-makers.
If there was one thing that gives you hope, what would it be?
More and more young people are caring about our environment and making their voices heard in so many creative ways. They really are the hope for our future. It's always exciting to work with young people.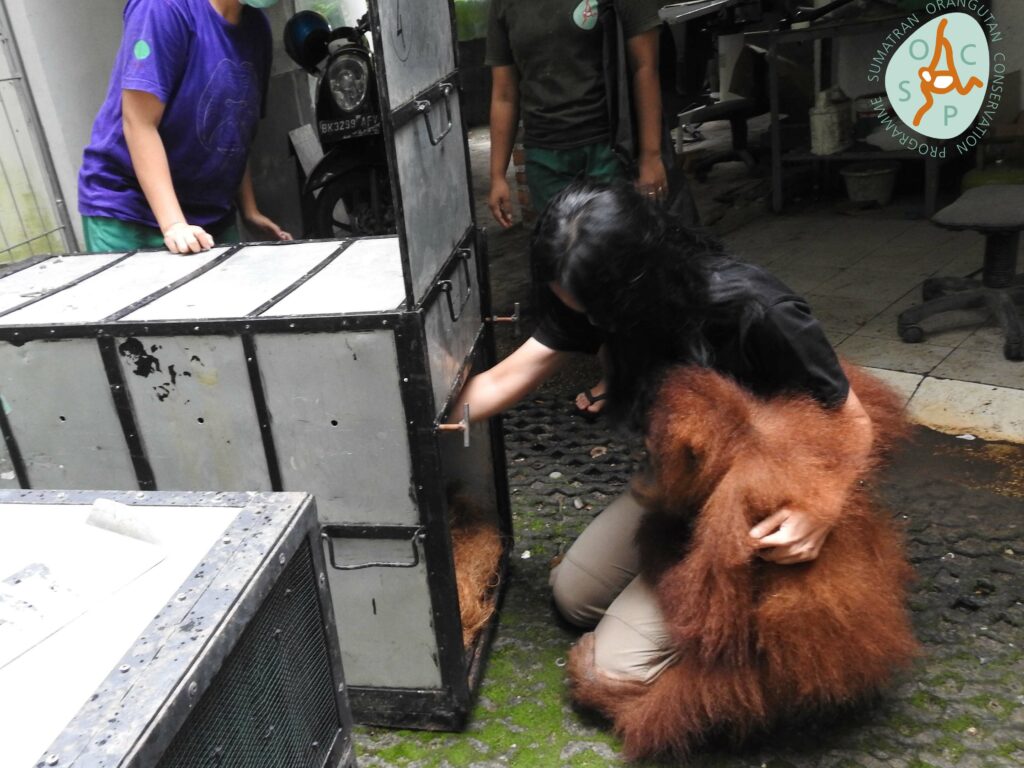 We would like to thank our colleagues from «Orangutan Coffee» for the great interview.