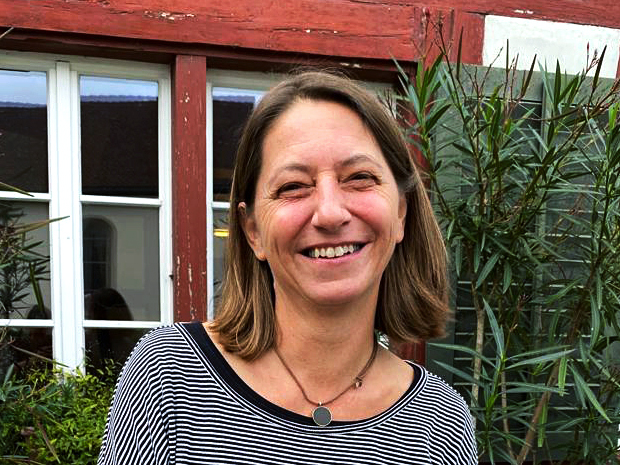 What are your most formative experiences with orangutans?
Brigitte: When you get into behavioural science, you have to be ready to accept the whole setting at a research station. Observing orangutans in the wild means living for months in a camp in the middle of the rainforest with minimal infrastructure. The days start early in the morning before six o'clock, because you must be at the nest before the animal wakes up. Then you have to follow and observe it all day long until it builds a new nest for the night. Most of this time, about 11 hours, there are only the two of you. As a student, I wanted to work in this way. I have always had a fascination with the rainforest, which contains a terrific diversity of species in a very small area.
What challenges do you face in your work for PanEco?
Brigitte: Actually, I just have to keep asking the right questions to be able to keep an eye on the projects. I need to be aware of the contexts and the goals and I need to find a common denominator in the co-operation with our partner organisations. In my first few months, the most important thing was to build up a good relationship with key local people so that we can work together as equals. Of course, the biggest challenge is the protection of the rainforest – and this is a complex issue! Our environmental education programmes aim to raise awareness of the uniqueness of the rainforest and its inhabitants. We want to show the local population new ways to make it possible for people and nature to live together.
How can we achieve the greatest impact?
Brigitte: We always take a holistic approach in our programmes. We try to include as many aspects as possible, to get the authorities and the local population on board and to work in a science-based way. Reliable data are always the best tools for arguing a case. It takes efforts at all levels to save the rainforest and the orangutans.