At the moment, work on the infrastructure is in full progress. All buildings in the Orangutan Haven are designed with modern and innovative architecture, paying the utmost attention to the sustainability of the building materials and their applications. Construction manager Gilbert Murrer explains how this is put into practice. The young Austrian originates from a timber construction family and has specialized on working with bamboo on the island of Bali. He works for our affiliate foundation YEL and has been passionately involved in the Haven since its initial infrastructure was set up in 2017.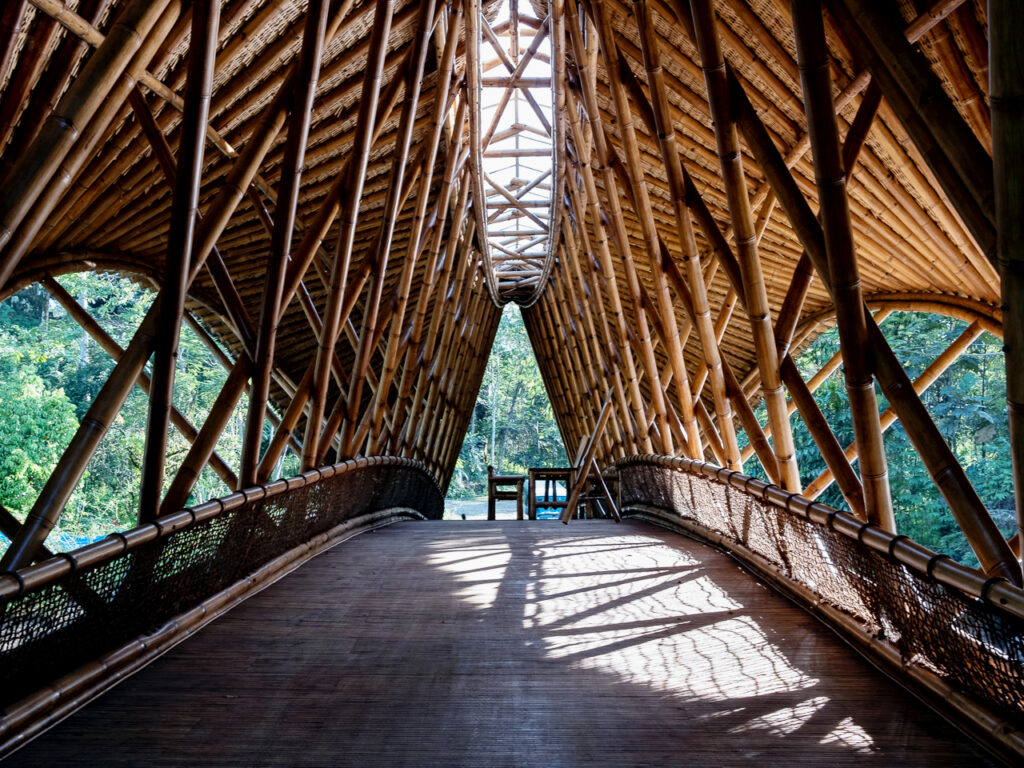 Bamboo is ideal
In the tropical climate of Sumatra, fast growing bamboo provides an ideal material for sustainable construction. It is locally and abundantly available and plays a key role in the selection of our constructing methods. Bamboo provides an excellent alternative to hardwoods. Because the bamboo poles are hollow on the inside and have so-called nodal rings at regular intervals, they are light but strong and very stable. Spread over a total area of 47 hectares, the Orangutan Haven grows bamboo for its own use and serves as a model of sustainable forestry. It eliminates transportation costs for this important resource altogether. The bamboo poles are cleaned, immunized against termites, dried, and then used to build bamboo structures. Even the shingles for the roofing are made by our workers on site.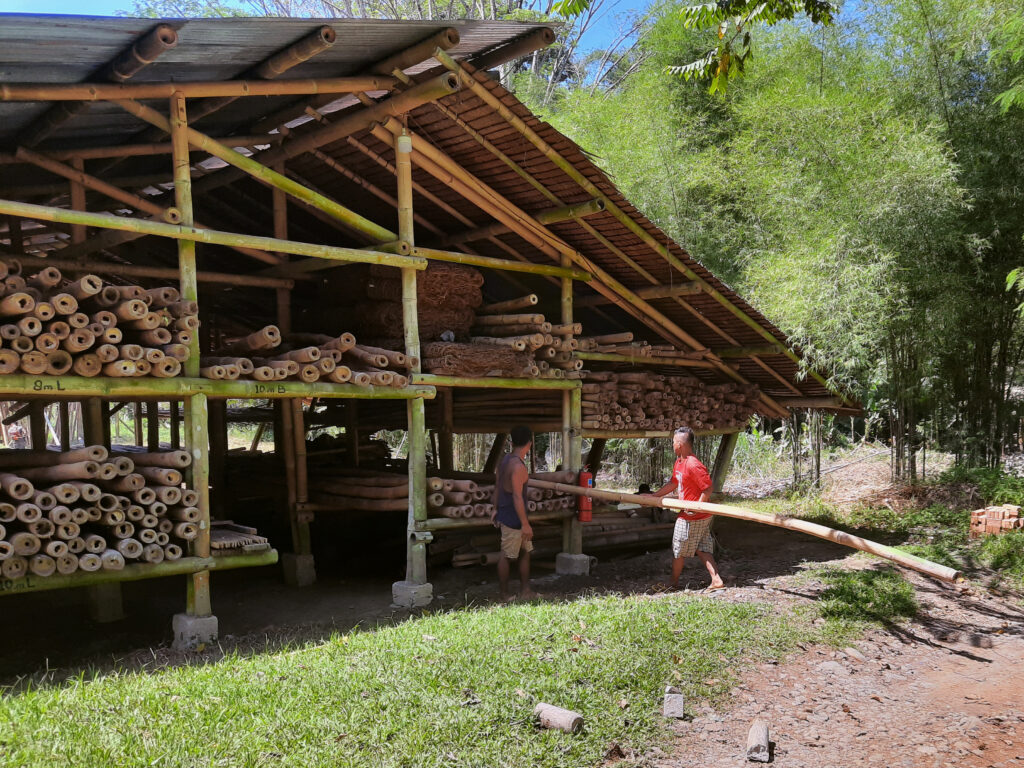 Worldwide, the construction industry is responsible for more than 30% of total carbon dioxide emissions. A considerable part of this percentage is generated by the production of cement. For this reason, we avoid the use of concrete as much as possible in the Haven. It is replaced by innovative construction materials made from local sand and clay. The walls of the buildings, for example, are created from layers of clay that are pressed into molds with homemade tampers, as shown in the video. In addition to avoiding cement, green technologies are used wherever possible. Photovoltaic panels are installed on the roofs, or they are 'greened' for its cooling and water absorbing effect.
Building along natural features
The natural features of the landscape were already considered when we selected the location for the Haven to cause as little interference as possible in the environment. The existing bodies of water were only extended by excavation. No pond liners or membranes were installed, and the banks are partially clad in clay and stones. Trees are integrated into the architecture instead of being cut down, as guests will immediately notice when they see the toilet facilities in the reception area.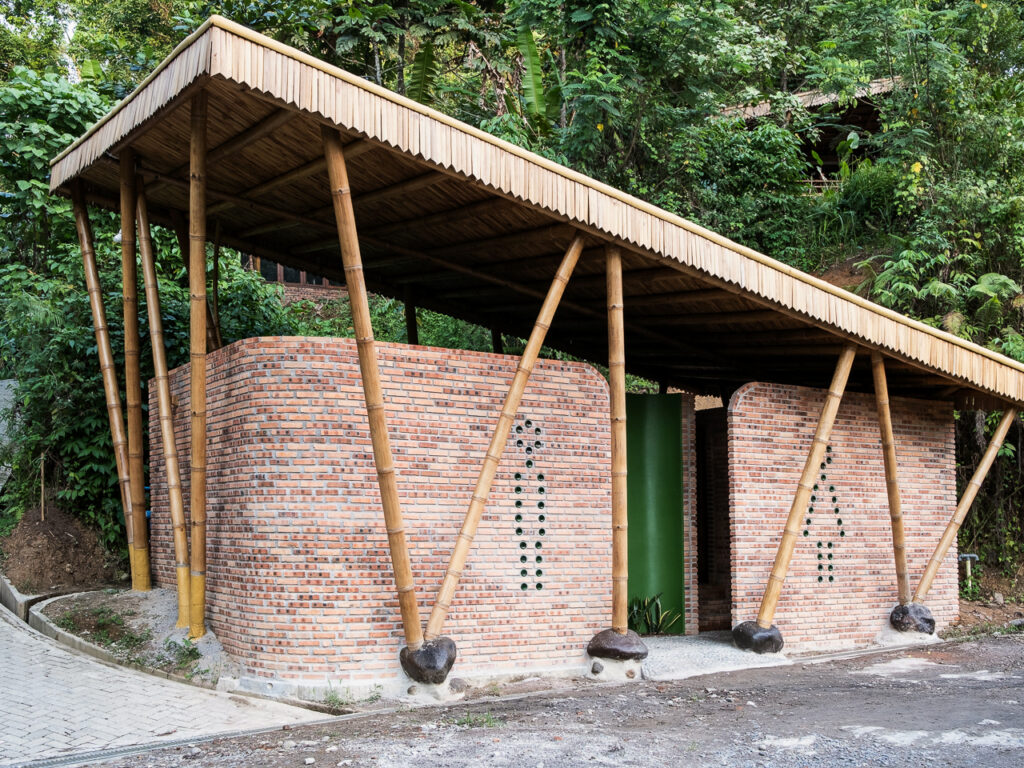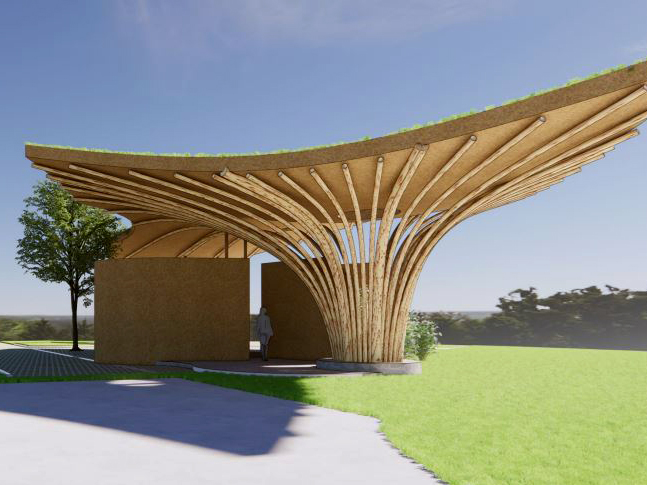 Of course, we celebrate the completion of each new building with the construction workers. According to an old tradition, the foreman buys a round of the local rice wine Tuak – Toss (cheers)!