Monitoring and evaluation
The requirement to systematically examine and evaluate projects and programmes for their impact is a central concern in international cooperation and nature conservation. PanEco has been working closely with its sister organisation YEL for 25 years. Through our long-standing and personal relationships, we are able to observe programme activities from close up. In some cases, we are in daily contact with the various colleagues "in the field". Because of these good relationships, we review programmes that are mainly financed by our donors in Switzerland in personal discussions with our team on the ground. We also organize half-yearly reporting workshops, and our Swiss team regularly visits projects on site. Last but not least, there is an annual financial audit.
The situation is somewhat different for projects that are financed or supported by large international partners, so-called "grant projects". These are set up according to international standards and are they are audited according to fixed procedures specified by the donors. It is particularly valuable for all involved when an experienced review team carries out an on-site review. This is what happened this month with a review team from the British funding organisation UK Aid.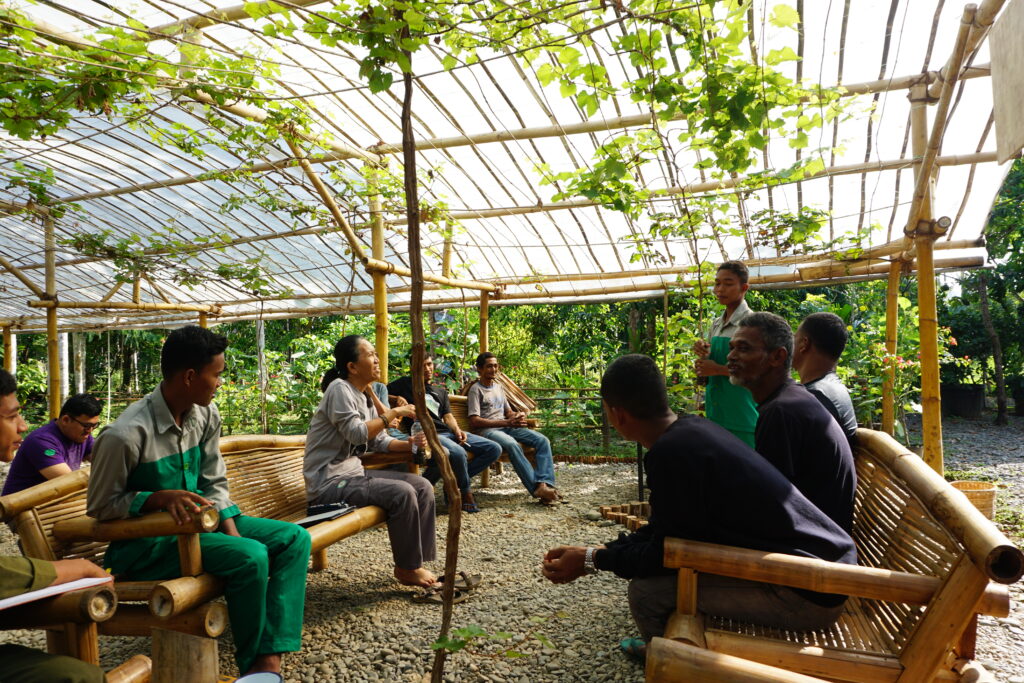 Evaluation by UK Aid
What does such a visit by external reviewers look like?
The weekly schedule for the two UK Aid reviewers is packed. They receive a full update on the progress of the project they are funding. They visit the capture and care centre, the Orangutan Haven and, of course, the projects which they support financially. These are the Jantho release centre, the beekeeping "project hub" Fajar Lestari in Jantho, and one of the honey cooperatives. They talk to people in charge at all levels. They also meet the farmers of the honey project, members of the ranger team, representatives of the six communities, as well as representatives of the nature conservation authority BBKSDA Aceh. They ask critical questions and they also want to know if there are any particular problems or if further help is required. After this intensive week, they will reflect on their findings, and write a report for UK Aid.
For us, this systematic evaluation by a professional review team is a welcome view from the outside on our efforts and their impact on the protection of the orangutans and their habitat. All those involved learn a lot during such a week about how these projects can be meaningfully assessed. We are looking forward to the detailed results!